Skip Global navigation and goto content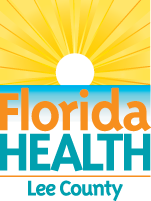 It's a New Day in Public Health.
The Florida Department of Health works to protect, promote & improve the health of all people in Florida through integrated state, county & community efforts.
Skip MegaMenu and goto content
PACE-EH
Environmental Health
 

Fax

239-690-2101
 

Mailing Address

2295 Victoria Avenue, #206 

Fort Myers, FL 33901 

____________________ 

TTY users can contact us through Florida Relay by dialing 7-1-1 or one of the other Relay Toll Free Numbers. 
More information? 
Contact our PACE-EH coordinator
Taylor Brown
239-690-2121
PACE-EH 
PACE EH (Protocol for Assessing Community Excellence in Environmental Health) is a program developed by the National Association of County & City Health Officials (NACCHO) and the Centers for Disease Control and Prevention (CDC) to assess and improve the environmental health of communities. The philosophy and methodology offered in PACE EH incorporates the notion that environmental health (one of the foundations of public health) is protected and improved most effectively when it is defined, understood, and acted upon locally. It is a collaborative effort between residents, local government, and other stakeholders. The bottom line is the prevention of illness, injury and death related to environmental factors through educational outreach, human behavior change, and county and community collaborations. We identify environmental health issues that are important to the community, and develop and implement actions plans to address these issues.

Scope of PACE EH Projects

In our view, the scope of our PACE EH projects is basically unlimited. We envision these projects to be continuous; discovering, evaluating, addressing, and re-evaluating issues in an iterative process. Then honing the process; looking at things again and in different ways; discovering, addressing and evaluating again. No community can ever be perfect, and some problems may never be completely solved. But we believe that every situation can be improved. It can be better than it was. Our individual accomplishments don't have to be monumental. We can take many "baby steps" toward evolution of the community. We just want to affect positive change. Using broad definitions of health, public health, environment, and environmental health, there is some aspect of environmental health in almost everything that affects the residents of our communities. So in this sense the scope of these projects is essentially limitless and never ending.

We currently have ongoing PACE EH programs in three Lee County communities: Pine Manor,Charleston Park and Tice.

Pine Manor

Pine Manor was the community we selected for our first PACE EH project because we perceived it as the community with the greatest need. We began work in September 2012.  Issues of concern to the Pine Manor community were identified in several ways. Our assessment team developed a community survey that was hand delivered to Pine Manor residents and distributed at the Pine Manor Community Center. We also gathered information on issues through community meetings and speaking individually with residents in the community, and becoming involved in activities of the Pine Manor Improvement Association and their Board of Directors. Two ongoing projects, the Community Garden and the Teaching Kitchen, were already in the works when we started PACE EH in Pine Manor.

Many of the priority issues of concern to Pine Manor residents are intricately related to criminal activity and environmental factors that are conducive to criminal activity. Prevalent criminal activities of concern included drug trafficking, assault, prostitution, burglary, robbery, domestic violence, theft, and sexual predators. Environmental factors of concern that are considered conducive to criminal activity include poor street lighting at night, adequate police service, and vacant or abandoned houses.

Our PACE EH team has helped the community to develop and implement action plans to address the issue criminal activity. Community Block Grant funds were allocated to fund additional community policing in the Pine Manor Community. Lighting surveys were performed by the department to identify broken lightbulbs which could be replaced. Florida Power and Light has been diligent in replacing any street lights we reported, eliminating areas conducive to criminal activity and improving the overall aesthetic appearance of the area. The county government has listened to community concerns and demolished vacant/abandoned houses throughout Pine Manor known to be frequented with illegal activity. From 2012 through 2015, the overall crime rate has gone down by over 50%.

Lack of jobs was also of primary concern. Over 50% of residents live in poverty and a large percentage are unemployed. Since the Community Teaching Kitchen was constructed in 2012, the Institute for Culinary Awareness Research & Education (ICARE) program was established. Three six-week programs were held to allow participants to obtain their ServSafe Food Handler Certification, a food safety training which prepares participants to enter the hospitality workforce. Pine Manor Improvement Association works with the participant to acquire an externship during the last two weeks to facilitate hiring opportunities at local restaurants. 80% of program participants who graduated have been able to obtain employment after the program.

Other accomplishments made so far include:
Implementation of Southwest Florida Crime Stoppers in the Pine Manor area
Food Forest will be built across the street from the current community garden. $10,000 has already been acquired to build fencing and make structural improvements.
Teen HOPE and Afterschool Programs at the Pine Manor Community Center
Sewing and GED Classes offered to adult residents
Community Garden and Teaching Kitchen constructed using grant funding
Reported Residential Burglaries have been reduced by 76% since 2012, decreasing by 20 crimes reported each year (on average).
Reported Simple Assault Crimes have been reduced by 40% since 2012, decreasing by 7 crimes reported each year (on average).
Permanent Restroom installed in Hunter Park
Annual health fair will celebrate its third year running in 2016
Tice
Our newest PACE EH project is in the Tice community. This is our largest PACE EH community. We began work in Tice around the end of December 2013. Palm Beach Boulevard, a dangerous four-lane highway, divides the greater Tice area socially and economically between the more privileged affluent communities to the north and the lower income, minority communities to the south. We work with local non-profit organizations, academia, and private business to help mitigate resource gaps within the Tice community.
We have collected over 250 community surveys within Tice through our partnerships with Saint Martin de Porres Community Outreach Ministry and Tice Civic Association. These surveys helped the department prioritize health issues to investigate within the community. Survey results were separately tallied based on whether the resident lived north or south of Palm Beach Boulevard. Major findings include the following:
Only 3 of the top ten issues were the same between groups 
Violent Crime and Drug Trafficking are issues for both groups, however violent crime is over 2.5 times greater of a concern and drug trafficking is 4.6 times greater of a concern among those surveyed living south of Palm Beach Boulevard.
Roaming Animals is 2.7 times greater of a concern for residents in North Tice.
Using this information, the PACE-EH team has disseminated our findings at local community meetings and communicated to appropriate stakeholders. We have also partnered with University of Florida's Institute of Food and Agricultural Services Extension Office (UF/IFAS) in Lee County to perform additional surveying and identify nutritional needs among the Tice community. Many residents have poor access to public transportation and/or do not own a personal vehicle. Often, they utilize local convenient stores as their access to daily grocery needs. The Florida Department of Health has surveyed local convenience store retailers who are heavily frequented by those who qualify for SNAP/EBT to determine the availability of fresh fruits and vegetables. We have utilized our partnership with UF/IFAS to pursue further grant opportunities, develop community programs based on the evidence we have gathered, and form additional community collaborations. 
Tice Health Impact Assessment
Our PACE EH Team is also conducting a Comprehensive Health Impact Assessment (HIA) in the Lee County community of Tice.  This is a continuation of an Intermediate HIA on the Tice Community Connectivity and Redevelopment Plan that was conducted in 2015 by members of the Florida Department of Health in Lee County and Florida Gulf Coast University.  We are expanding our collaboration to include UF/IFAS Lee County Extension Service, Lee County Parks and Recreation, Goodwill Industries, and Saint Martin DePorres Outreach Community Ministries.  We are also expanding the scope of the HIA to include nutrition outcomes and plans for additional food outlet venues.  Health determinants include Public Transit, Access to Fresh Fruits and Vegetables, Physical Activity and Safety, Air Quality, Social Capital and Engagement, and Criminal Activity.  Expanded HIA activities that are currently underway include:
Development of a Tice Community Nutrition Education Plan
Walking Audits
Baseline Use Survey of Morse Shores Preserve  
Fresh Fruit and Vegetable Audit
Bike/Ped Audits
Food Access and SNAP/EBT Survey
Farmer Market and Farmer Market Vendor Surveys
Health Impact Assessment (HIA) - Tice Community Connectivity and Redevelopment Plan