Skip Global navigation and goto content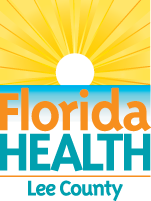 It's a New Day in Public Health.
The Florida Department of Health works to protect, promote & improve the health of all people in Florida through integrated state, county & community efforts.
Skip MegaMenu and goto content
Repair / Replacement Permit
Environmental Health
 

Fax

239-690-2101
 

Mailing Address

2295 Victoria Avenue, #206 

Fort Myers, FL 33901 

____________________ 

TTY users can contact us through Florida Relay by dialing 7-1-1 or one of the other Relay Toll Free Numbers. 
REQUIREMENTS FOR OSTDS REPAIR PERMITS 
Application form DH4015 completed in full, signed by the owner or the owner's authorized representative, engineer, or licensed contractor and shall be accompanied by all required exhibits and fees.
A plat or plan of the lot showing the following, which need not be drawn to scale:

a) Property dimensions and property lines and easements

b) The existing and proposed OSTDS system configuration and location on property

c) Building location

d) Potable and non-potable water lines within the existing and proposed drainfield repair area

e) The general slope of the property

f) Any obstructed areas such as driveways, decks, sidewalks, swimming pools, etc

g) Any public or private wells

h) Any surface water bodies and storm-water systems in proximity to the septic tank system which restrict placement or relocation of the drainfield system

i) Any unusual site conditions such as sloping property, drainage structures such as roof drains or curtain drains

If the drainfield will exceed 1000 sq. ft., the domestic sewage flow exceeds 2500 gpd, or the commercial sewage flow exceeds 1000 gpd, then an engineer shall submit detailed system construction plans for OSTDS. All plans and forms submitted by the engineer shall be dated, signed and sealed.
Provide permit date of the original system.
Provide the last 12 months of water usage for residential and 18 months for commercial unless building is served by a well.
The septic tank shall be pumped by a registered septic tank pumper contractor to verify capacity and structural integrity. The existing system and system repair form must be used to record the information.
The permit application fee is $350.00 payable to Lee County Health Department. (If your system is less than 3 years old, the fee may be less. Please contact our office)
Application and site plan must be signed and dated by applicant.
When a repair is to be performed on a failing system in which the contractor will be using any method other than drainfield addition or replacement, the following additional permit application information shall be submitted to the county health department by the contractor. This is in addition to the information required in Rules 64E-6.015(1) and (2)). (a) The process used to repair the system. For example, hydrogen peroxide treatment or high pressure injection of air alongside the drainfield. Such information shall include the manner in which the proposed repair will take place. The manufacturers recommended method for product use, quantities and concentration of product, shall be included in this information. (b) Any chemical compound to be introduced into the system in an effort to repair the system shall be identified by chemical composition or trade name, including the concentration and quantity of product used. The method of product introduction shall be stated. For example, product introduced through the distribution box. (c) Any repair method proposed which intends to physically disrupt the absorption surface shall include a drawing of the drainfield system that includes a diagram of the sites where the absorption surface will be disrupted. The depth of each disruption shall be recorded at each site.