Skip Global navigation and goto content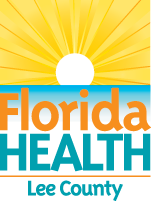 It's a New Day in Public Health.
The Florida Department of Health works to protect, promote & improve the health of all people in Florida through integrated state, county & community efforts.
Skip MegaMenu and goto content
Left navigation requires javascript to be enabled in your browser.
Sharps Disposal Program
Environmental Health
 

Fax

239-690-2101
 

Mailing Address

2295 Victoria Avenue, #206 

Fort Myers, FL 33901 

____________________ 

TTY users can contact us through Florida Relay by dialing 7-1-1 or one of the other Relay Toll Free Numbers. 
Used Sharps Collection Program 
Why is there a Used Sharps Collection Program?
Many community residents have medical conditions, particularly diabetes, that require self-injections at home. Because of issues regarding safety and disease transmission, the disposal of home-generated needles, syringes and lancets (or "sharps") has caused some concern on the part of families, refuse services, recycling staffs and landfills.
The Lee County Sharps Disposal Program was implemented to:
Help you properly dispose of your needles and lancets 
Provide an environmentally safe option for disposing of sharps 
Prevent injury to humans and animals 
Keep sharps out of household trash and recycling bins 
Provide the public with local collection sites for home generated needles and lancets 
Prevent the spread of infectious disease 
Remove used needles from circulation and prevent the sharing of needles
What Are Sharps?
"Sharps" are defined as medical wastes, which have the potential to puncture or lacerate. This includes hypodermic and intravenous needles and syringes, as well as disposable lancets. Once you use a syringe, needle, lancet or other "sharp", it becomes a potentially hazardous medical waste product. That is why it's important to dispose of "sharps" the right way.
How does the Lee County Program Work?
You may go to any fire station or health department site in Lee County pick up your initial used sharps container (red box)
After normal injections or blood test, dispose of sharps into the box. Do not clip or recap the needle. 
Do not attempt to retrieve sharps after they have been placed in the box. 
Do not overfill the sharps box. When the box is filled, use the locking mechanism on the lid to secure it. Place strips of adhesive tape across the top of box. 
Return the sealed container to any fire station drop-off site, exchange it for a new one and repeat the process.
When dropping off the filled container, always give the sharps box to authorized personnel. Never leave a sharps box unattended. If no one is available at the fire station, DO NOT leave your sharps box because it could get into the wrong hands.
Unattended Sharps Disposal Sites
Alva Fire District

Bayshore Fire Dept

Bonita Springs Fire Dept

28055 Mango Drive 
27701 Bonita Grande Dr 
25001 S Tamiami Trail

Boca Grande

Cape Coral Fire Dept

4610 Coronado Blvd 
1029 Diplomat Pkwy 
3623 W Gator Circle 
4540 S Chiquita Blvd 
4107 Pelican Blvd 
1627 Everest Pkwy 
2007 Santa Barbara Blvd 
701 Nicholas Pkwy 
707 SW 1st St 
3942 Burnt Store Rd
1038 Burnt Store Rd

Captiva


Upper Captiva

Estero Fire Rescue Service

8631 Country Rd Station 1 
21300 Firehouse Ln 
8005 Sweetwater Ranch Bl
21500 Three Oaks Parkway

Fort Myers Beach Fire

3043 Estero Blvd 
17891 San Carlos Blvd
121 Lennel Rd

Fort Myers Fire Dept

2404 Dr. Martin Luther King 
1915 Jefferson 
4520 Cummins Ct 
9700 East Treeline 
1035 Terry St 
4000 Veronica Shoemaker

Fort Myers Shores Fire
Iona-McGregor Fire Dept

16551 McGregor Blvd 
15961 Winkler Rd 
5401 Winkler Rd 
6061 S Point Blvd
15660 Pine Ridge Rd

Lee Co Health Dept

83 Pondella Rd 
3920 Michigan Av

Lehigh Acres Fire Dept

636 Thomas Sherwin Ave S
3102 16th St SW

Matlacha-Pine Island Fire

5700 Pine Island Rd 
5015 Stringfellow Rd
14861 Stringfellow Rd

North Ft. Myers Fire Dept

1280 Barrett Rd 
16290 Slater Rd 
2900 Trail Dairy Cir

San Carlos Fire Dept

19591 Ben Hill Griffin Pkwy 
8013 Sanibel Blvd 
16901 Island Park Rd

Sanibel Fire and Rescue

2351 Palm Ridge Rd
5171 Sanibel/Captiva RD

South Trail Fire District

2100 Crystal Dr 
9450 Daniels Pkwy 
5531 Halifax Av 
12780 Commonwealth Dr

Tice Fire Dept

5850 Buckingham Rd 
9351 Workmen Way
What Else Do I Need to Know?
Always keep sharps boxes out of the reach of children. 
Place your used syringes into the sharps container immediately after use. Never leave them lying around. 
Never put any container with a biohazard symbol into your trash. These containers MUST be returned to an approved disposal site. 
Do not overfill or cram needles into your sharps container. They are only puncture resistant not puncture proof. 
This is a FREE program for private individuals in Lee County who give themselves or a family member injections. Health care professionals and other business are regulated separately, and are not a part of this program.
OTHER RESOURCES:
Lee County Solid Waste 239-533-8000